New Bankruptcy Amendments on the Horizon For 2020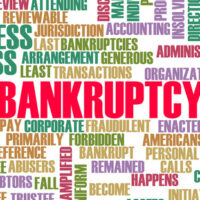 The Honoring American Veterans in Extreme Need Act of 2019 ("HAVEN Act") was signed into law by the President of the United States this past August to exclude certain VA benefits from being affected by the bankruptcy process. However, this was not the only bankruptcy amendment made to the U.S. Bankruptcy Code that will go into effect in February 2020. Today, we will briefly discuss the Family Farmer Relief Act of 2019 and the Small Business Reorganization Act (SBRA).
What is the Family Farmer Relief Act of 2019?
Agriculture is a major industry in Pennsylvania.  In fact, The Commonwealth of Pennsylvania is home to 53,000 farm operations, according to the 2018 State Agriculture Overview.
The Family Farmer Relief Act of 2019 basically doubles the limit for farmers, fishermen and other agricultural produces who are seeking relief under Chapter 12 of the bankruptcy code.
Because of this Act, the term "family farmer" means an individual or an individual and spouse who participates in farming activities together with debts that do not exceed $10,000,000. Now, the following is possible for farmers with financial hardships:
A restructure and reorganization of farm debts with a Chapter 11, Chapter 12, or Chapter 13 bankruptcy. Now, it will be easier for farmer families to handle financial difficulties.
Family farmers can remain in business together and take measures to save their farms and agricultural operations.
The Family Farmer Relief Act is just another way to manage the farming industry, considering the profit drop this industry is experiencing.
What is the Small Business Reorganization Act?
Briefly, the Small Business Reorganization Act of 2019 improves the Chapter 11 bankruptcy process. This Act helps small businesses by removing certain aspects of the process such as removing disclosure statements, which makes it easier for small businesses with debts.
Remember, The HAVEN Act Helps Veterans
The HAVEN Act makes it easier for military veterans to file bankruptcy and hold on to certain benefits they receive from Veterans' Affairs (VA).
Because of the HAVEN Act, no veteran will have to give up their benefits. Veterans no longer have to include their benefits as income for the Means Test to calculate the CMI and determine whether or not they have the ability to repay creditors.
With the HAVEN act, veterans can keep their benefits and will be able to get a fresh start as well, with bankruptcy.
Do You Have Questions About the New Bankruptcy Amendments in Leighton & Carbon County Pennsylvania? Contact a Bankruptcy Attorney for Help Today.
If you're facing financial difficulties and are looking for a way to get relief, but don't want to quite start over, bankruptcy is an option for you. Because bankruptcy laws are complex and confusing, Lehighton & Carbon county bankruptcy attorney Adam Weaver can help you explore all of your bankruptcy options, whether you're a veteran or a family farmer. He will thoroughly explain how the above Acts apply to you and your unique situation. Call 570-818-4888 or contact our office online for a consultation.
Resource:
nass.usda.gov/Quick_Stats/Ag_Overview/stateOverview.php?state=PENNSYLVANIA
https://www.weaveresq.com/basics-of-the-trustees-role-in-a-bankruptcy-case/