Certain VA and DOD Benefits Now Held Out of Bankruptcy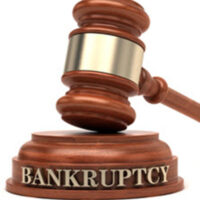 In August of this year, the Honoring American Veterans in Extreme need Act of 2019 ("HAVEN Act") was signed into law by the President of the United States. The Act excludes certain benefits paid to our nation's veterans by the Department of Veteran Affairs (VA) and the Department of Defense (DOD). This changes the process of how the current monthly income (CMI) is calculated for a Chapter 7 or Chapter 13 bankruptcy.
What is the HAVEN Act?
The HAVEN Act is a new law removing certain benefits from the bankruptcy process. These are benefits that our nation's heroes have earned from their time in military service.
Current monthly income (CMI) is discovered by the Means Test. This test calculates the average income from all sources that a person receives within 6 months prior to filing for bankruptcy.
The CMI is the determining factor for bankruptcy. Because some Lehighton & Carbon County, Pennsylvania veterans are ineligible for a Chapter 7 bankruptcy, they will file for Chapter 13, resulting in the continued cycle of struggling financially.
With a Chapter 13 bankruptcy, the new law excludes the VA benefits when calculating the CMI. It also removes the following:
Monthly compensation
Pension
Annuity
Allowance under Title 10, 37, or 38
The allowance paid to a military veteran must be in connection with a disability, combat injury or disability, or death of a member of uniformed services.
More Benefits the Haven Act Protects
Because military veterans are entitled to several benefits for their time in active duty, the HAVEN Act also protects the following benefits:
Insurance benefits for homeless veterans
Children benefits of Vietnam veterans and other veterans
Dependency and indemnity compensation for service-connected deaths
Pension for non-service-related disability, death, and service
Because of the HAVEN Act, all of these hard-earned benefits cannot be touched by creditors while a veteran is pursuing a bankruptcy case.
The HAVEN Act Helps Veterans
The HAVEN Act makes it easier for military veterans to file bankruptcy and hold on to their benefits.
Because of the HAVEN Act, no veteran will have to give up their benefits. Veterans no longer have to include their benefits as income for the Means Test to calculate the CMI and determine whether or not they have the ability to repay creditors.
With the HAVEN act, veterans can keep their benefits and will be able to get a fresh start as well, with bankruptcy.
Are You a Veteran in Leighton & Carbon County Looking to File Bankruptcy in Pennsylvania? Contact a Bankruptcy Attorney Today.
If you're a veteran facing financial hardships and looking for a way to gain a fresh start, bankruptcy is an option for you. Because bankruptcy laws are complex and confusing, Lehighton & Carbon County bankruptcy attorney Adam Weaver can help you explore all of your bankruptcy options and thoroughly explain how the HAVEN Act applies to you and your unique situation. Call 570-818-4888 or contact our office online for a consultation.
Resource:
congress.gov/116/bills/hr2938/BILLS-116hr2938enr.pdf
https://www.weaveresq.com/basics-of-the-trustees-role-in-a-bankruptcy-case/