Navigating Apartment Renting in Lehighton and Carbon County After Bankruptcy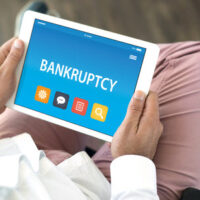 Although bankruptcy is a chance to gain a fresh start in life for many, having a place to live is often a concern for individuals after filing for bankruptcy whether Chapter 7 or Chapter 13. While it is possible to secure a new apartment after filing bankruptcy, you should be aware of how the bankruptcy affects your apartment renting process. With these tips from The Law Office of Adam R. Weaver, Esq., you will know how to navigate apartment renting with a bankruptcy.
The Bankruptcy Process Takes Time

As with any legal procedure, the bankruptcy procedure is one that takes time. For this reason, the bankruptcy will not immediately appear on your credit report.
This gap in time will give you an opportunity to secure an apartment before the bankruptcy shows up. Just be aware that your report may contain blemishes or negative marks. You should be ready to explain these negative marks to a landlord when the time comes.
Seek Out Small, Private Landlords
Renting an apartment after bankruptcy is never easy. You should be mindful of who you are seeking to rent an apartment from.
Large apartment complexes often run credit reports, require paperwork, and have strict guidelines for leasing apartments. On the other hand, most small, private landlords are more concerned with your ability to pay, rather than what's on your credit report. As long as you have a job and a down payment, you may be able to secure an apartment through a small, private landlord who has a no credit check policy.
Check out apartments near college campuses. Landlords are accustomed to dealing with college students with little to no credit history.
Once your filing is discharged, the bankruptcy will remain on your credit report for 10 years. It's best to try to obtain a new apartment before the bankruptcy shows up on your credit report, even though as time passes, the bankruptcy will have less effect on your credit report.
No matter when your bankruptcy shows up on your credit history, honesty is always the best policy when you're going through the application process to obtain an apartment of your own. Let your landlord know what's going on. You never know, the landlord may have been in your shoes at one point, or knows someone that has.
The bottom line is, there will be some difficulty in renting an apartment, but this shouldn't discourage you. People are living happily in apartments, even with a bankruptcy, and you can do the same.
Are You Know Someone Who Wants to File Bankruptcy in Lehighton & Carbon County? Contact a Bankruptcy Attorney Today.
If you're looking to file bankruptcy so you can gain a fresh start, be sure to reach out to Lehighton & Carbon County bankruptcy attorney Adam Weaver. He will help you discover your bankruptcy options and be by your side every step of the way. Call 570-818-4888 or contact our office online for a consultation.
https://www.weaveresq.com/basics-of-the-trustees-role-in-a-bankruptcy-case/