Is It Possible For Me To Fire And Replace My Bankruptcy Attorney?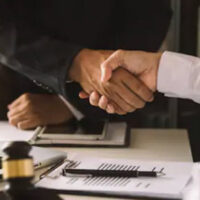 If you are not satisfied with the service your current bankruptcy attorney is providing you, you might be wondering whether you can fire them and hire a new attorney. So, can you fire and replace your bankruptcy attorney? Of course, you can. You are not tied to your bankruptcy attorney. The same way you hired them is the same way you can fire them. If your bankruptcy attorney is not doing a good job, you have every right to seek help elsewhere.
However, it is crucial that you consider several things before deciding to fire your bankruptcy attorney. For example, think about why you are not satisfied with your attorney. Is your attorney doing anything wrong? Also, you should consider the drawbacks of firing a bankruptcy attorney. Once you have considered these two things and many other things, you will be in a position to make an informed decision.
This article looks at some top reasons to replace a bankruptcy attorney and the drawbacks of firing a bankruptcy attorney. Read on.
Reasons to Fire Your Bankruptcy Attorney
As already mentioned, before you fire your attorney, you need to think about why you are not satisfied with them and why you want to fire them. If you are experiencing any of the following issues, then you are justified to want to fire and replace your current bankruptcy attorney:
Your Bankruptcy Attorney Does Not Return Your Calls or Emails
Even though attorneys are busy people, it is also their job to return their clients' calls or emails. Efficient communication between you and your bankruptcy attorney is vital for the success of your case.
Your Bankruptcy Attorney Misses Hearings
One of the main responsibilities of your bankruptcy attorney is to represent you in court. Therefore, if your attorney misses court hearings without reasonable explanations, they are failing at their job. Missing court hearings can lead to, for instance, the court dismissing your bankruptcy case.
Your Bankruptcy Attorney Misses Deadlines
It is also your attorney's job to keep track of deadlines. For example, your bankruptcy attorney should keep track of the deadlines that apply to filing official bankruptcy forms. If you keep missing deadlines, the outcome of your bankruptcy case will be adversely affected.
Your Bankruptcy Attorney Does Not Advise You of Your Responsibilities
Your bankruptcy attorney should guide you on what you need to do throughout the bankruptcy process. If your current attorney does not tell you what needs to be done and when it needs to be done, it could mean that they do not have the knowledge and capability to handle your case.
Drawbacks of Firing Your Bankruptcy Attorney
Below are some of the top drawbacks of firing a bankruptcy attorney:
It can delay your case
It may mean additional work for you
It can also impact costs
Considering the above drawbacks, you need to make sure you choose an attorney who can handle your case effectively if you decide to replace your current attorney.
Contact a Pennsylvania Bankruptcy Attorney for Legal Help
Are you looking for a bankruptcy attorney to handle your bankruptcy case effectively? If so, do not hesitate to reach out to the skilled and dedicated Lehighton & Carbon County bankruptcy attorneys at Adam R. Weaver, Esq. Contact us today to learn more about how we can help you.
Resource:
cacb.uscourts.gov/faq/dismissal-conversion-closing-bankruptcy-case-what-are-differences-between-them#:~:text=Dismissal%20of%20a%20Bankruptcy%20Case,and%20qualifies%20for%20voluntary%20dismissal