Who Will Know I Filed For Bankruptcy?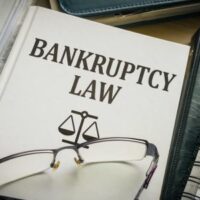 If you are dealing with overwhelming debt, one of your best options is filing for bankruptcy. According to research, more than one million Americans file for bankruptcy every year. If you file for bankruptcy, you may be able to eliminate most, if not, all of your debts. However, the reality is that the decision to file for bankruptcy is never an easy one. It is hard to decide whether to file for bankruptcy if you don't know who will find out about your bankruptcy filing. Many people want to file for bankruptcy but are concerned about their cases going in the newspapers or showing up on Google searches.
If you have overwhelming debt and are contemplating filing for bankruptcy but are worried about who will find out about your case, read on.
Bankruptcy Filings Are Public Record
If you are wondering whether your bankruptcy filing will be a public record, you should know that it will be. However, bankruptcy filings do not appear in Google searches and don't get published in newspapers. Bankruptcy filings are usually saved on a website called Public Access to Court Electronic Records (PACER). PACER is a system for storing and accessing court documents.
Before you decide not to file for bankruptcy because of this, you should know that most people would not bother accessing PACER. Indeed, accessing PACER is not hard. However, for an individual to do so, they need to pay a particular amount of money and have a password. For example, anytime a person performs a search on PACER, they pay an amount based on the number of pages generated after the search. When it comes to documents such as a judgment or brief in a case, an individual can be charged up to $3 per document. Because of this, you find that only a few people access PACER. So, it is unlikely that a friend or co-worker would know about your bankruptcy filing through PACER.
People Who Will Be Informed of Your Bankruptcy Filing
Among the people who must be notified about your bankruptcy filing are creditors. You are filing for bankruptcy to eliminate debts, so it is a must that your creditors know about your bankruptcy filing.
Your bankruptcy trustee will also know about your bankruptcy filing. This is the individual who will represent your estate in your bankruptcy proceeding. They are the ones responsible for collecting and liquidating your property and distributing the money to creditors. However, a bankruptcy trustee is usually not allowed to expose the details of a bankruptcy case to outsiders.
Additionally, there are situations where your employer may need to be notified of your bankruptcy filing. If you file a Chapter 13 bankruptcy, for example, your employer may find out about your bankruptcy filing if your repayment plan requires payment to be deducted from your pay.
Lastly, a family member or friend with whom you have a co-signed loan will find out about your bankruptcy filing. Otherwise, family and friends will not be notified when you file for bankruptcy.
Contact a Pennsylvania Bankruptcy Attorney for Legal Help
If you have a lot of debt and want to find out if bankruptcy is the right option for you, contact the skilled and dedicated Lehighton & Carbon County bankruptcy attorneys at Adam R. Weaver, Esq. today.
Resource:
uscourts.gov/services-forms/bankruptcy/bankruptcy-basics/chapter-13-bankruptcy-basics