Can Filing For Bankruptcy Keep You From Being Evicted?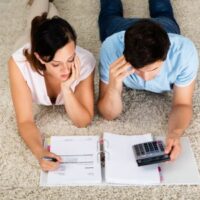 If you are in a situation where you fear being evicted because of rent arrears or have already received an eviction notice, it is crucial that you avoid feeling as though you don't have options. Indeed, if you have the ability to, you should pay your rent arrears. But, if you don't, remember you have options, and you can pursue these options with the help of a skilled lawyer.
So, can filing for bankruptcy keep you from being evicted? If you have received an eviction notice or fear that one is on its way, you should know that filing for bankruptcy can prevent eviction in Pennsylvania. However, you also need to note that there are situations where filing for bankruptcy will not help you avoid being evicted. Keep reading to learn more.
How the Automatic Stay Can Help You Avoid Eviction
Once you file for bankruptcy, the automatic stay will be imposed against your landlord. Once this injunction is in place, all your landlord's collection efforts will be halted, and your landlord will be barred from evicting you. However, it is crucial for tenants to note that the automatic stay is a temporary injunction that only remains in effect until:
A landlord has requested the court to remove the automatic stay, and the court has granted the request
The case is dismissed, closed, or discharge is granted to the tenant
Halting eviction proceedings can be highly beneficial to tenants. For example, when you pause an eviction proceeding, you give yourself more time to move out. This is because when you halt an eviction proceeding, you can continue living on the premises until your case is dismissed or closed or a discharge is granted.
Exceptions to the Automatic Stay
As earlier mentioned, there are situations where filing for bankruptcy will not help you avoid being evicted. The first situation where filing for bankruptcy will most likely not help you stop or delay an eviction is if you file for bankruptcy after your landlord has received a "judgment for possession." If your landlord has obtained a judgment for possession before you file for bankruptcy, they are allowed to continue with the eviction process regardless of a bankruptcy filing. However, with the help of an attorney, you might be able to challenge this action.
The second situation where the automatic stay will not help you is if the main reason for the eviction is that you were illegally using controlled substances or endangering the property.
Bankruptcy and Pennsylvania Evictions
It is crucial to note that how helpful filing for bankruptcy will be to you depends on several factors. For example, the chapter of bankruptcy you file will play a significant role in how much you'll benefit from filing for bankruptcy. Also, where you are in the eviction process can impact how much you benefit from filing for bankruptcy.
Contact a Pennsylvania Bankruptcy Attorney for Help 
If you fear that you could be evicted by your landlord or have received an eviction notice because of rent arrears, contact a skilled Lehighton & Carbon County bankruptcy attorney today at 570-818-4888 to determine if bankruptcy can help you avoid eviction.
Resource:
cacb.uscourts.gov/faq/automatic-stay-what-it-and-does-it-protect-debtor-all-creditors