How Many Times Can You File for Bankruptcy?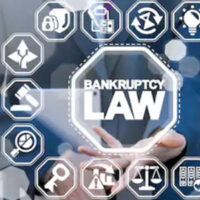 Bankruptcy is a legal right afforded to allow debtors a financial fresh start. In some cases, circumstances occur that are beyond the control of a person, such as medical debts or the loss of a job for an extended period of time. When people find themselves struggling financially for a long period of time, they have the option to consider declaring either Chapter 7 or Chapter 13 bankruptcy. However, the bankruptcy courts are very careful to attempt to discover anyone attempting to commit bankruptcy fraud and simply "game the system." Therefore, there are certain circumstances under which a person may be able to declare bankruptcy more than once, but certain legal conditions and restrictions will apply.
Filing For Bankruptcy More Than Once 
If you have already filed for Chapter 7 or Chapter 13 bankruptcy previously, there are several different important factors that you should take into consideration regarding whether you are allowed to file for bankruptcy again, and if so, what type of bankruptcy you may file for. The factors include the following:
What type of bankruptcy did you previously file for (Chapter 7 or Chapter 13) and what type of bankruptcy are you currently considering filing for?
When did you file your first bankruptcy? How many years has it been since your first bankruptcy? Have you filed another bankruptcy since that time?
What was the result of your first bankruptcy? (Was it dismissed, discharged, or dismissed with prejudice?)
Time Limits Regarding Filing for Bankruptcy a Second Time
Arguably one of the most important factors regarding whether or not you will be able to file for bankruptcy a second time will be how long it has been since your first (or last) bankruptcy filing. There are typically two different types of consumer bankruptcy filings: Chapter 7 and Chapter 13. There are different time limits with respect to both of these types of bankruptcy filings. In certain cases, you will be able to file a second Chapter 7 or Chapter 13 bankruptcy if you meet certain time limit requirements. For example, if you file a Chapter 7 bankruptcy 8 years or longer after your first bankruptcy, you will be allowed to file again to receive a discharge of debts. You are also able to file a Chapter 7 bankruptcy 6 years following a Chapter 13 bankruptcy. There are other stipulations that apply to filing for bankruptcy a second time, and it is always best to consult with an experienced bankruptcy attorney regarding your specific circumstances.
Let Us Help You Today
If you are considering filing for bankruptcy a second time, you may face different legal challenges. Additionally, you may need to prove to the bankruptcy court that you are not attempting to defraud the court simply by accumulating consumer debt in an attempt to discharge it knowingly. If you are considering filing for bankruptcy either a first or second time, contact the experienced Lehighton & Carbon County bankruptcy attorney Adam Weaver at 570-818-4888 or contact our office online for a free consultation today.
Resource:
uscourts.gov/services-forms/bankruptcy/bankruptcy-basics/discharge-bankruptcy-bankruptcy-basics