Bankruptcy and COVID-19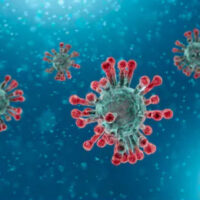 The coronavirus has caused a global pandemic the likes of which the modern world has not seen. Businesses have shuttered their doors, and while certain states or counties stay open, others have closed. Some are reopening in phases, and only time will tell if they will need to shutter their doors again. The only certain thing about this global pandemic is its uncertainty regarding its effect on the economy. As this plays out, many employers have needed to reduce the wages of employees, reduce the hours of employees, lay off employees, or simply let some employees go permanently. In some cases, an employee may be able to receive unemployment wages. In other cases, an employee may still be working, just for a reduced salary. Whatever the case is, many people now find themselves in a stressful and challenging financial position with debt accumulating from bills and an inability to earn a wage to pay them. In these situations, some people are considering filing for bankruptcy as a way to find a financial fresh start during uncertain times.
Filing for Bankruptcy in Pennsylvania
Many of the courthouses in Pennsylvania are either closed to the public or open only at certain hours of the week. As the changes occur regarding what will start to open (or potentially close again) the best course of action is to contact the courthouse directly to determine if they are open at that particular time.
You are still legally allowed to file for bankruptcy. If you make the decision to file for either Chapter 7 or Chapter 13 bankruptcy, you may be able to find the file and information you need online, or by contacting an experienced bankruptcy attorney. If you already have a bankruptcy in process, know that some courts are handling matters electronically, through telephone conferences, or videoconferences. It is unlikely that you will have any face-to-face meetings for some time, and ultimately, it may take slightly longer for your bankruptcy to be completed.
How Bankruptcy Can Help Your Current Situation
Once you file for bankruptcy, it is important to note that after it is accepted by the bankruptcy court, your creditors will no longer be able to contact (or harass) you regarding your debts. This is called an automatic stay, and it ensures that all creditors must cease communication and collection attempts while you have an ongoing bankruptcy. With the COVID-19 pandemic continuing, this automatic stay may help give you peace of mind and you make determinations about your financial future.
Additionally, many parts of the bankruptcy may still be completed, such as your financial disclosures of your assets and debs. Additionally, in some cases, depending on the circumstances, Affidavits and other documents may be allowed to be electronically signed. IN other cases, a 341 Meeting of Creditors could occur over videoconference or a telephone conference call. While it is generally an overall uncertain time for any kind of law in the United States, your legal rights still exist, and you still have the right to file for bankruptcy.
Let Us Help You Today
If you are considering filing for bankruptcy during this tumultuous time, contact experienced Lehighton & Carbon County bankruptcy attorney Adam Weaver at 570-818-4888 or contact our office online for a free consultation today.
Resource:
uscourts.gov/about-federal-courts/court-website-links/court-orders-and-updates-during-covid19-pandemic