Understanding the Bankruptcy Process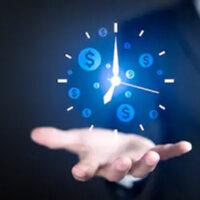 Bankruptcy can seem overwhelming, especially if you are new to the bankruptcy process. However, if you are considering filing for bankruptcy, just know that this may provide you the financial fresh start that you need. While bankruptcy is not the best option for everyone facing financial struggles, statistics show that those persons that actually file for bankruptcy after evaluating their financial situation are actually better off in the long run than those who continue to suffer financially and struggle. Understanding the bankruptcy process can help you make a decision as to whether or not filing for bankruptcy is right for you.
Length of the Bankruptcy Process  
You have two options when you make the decision to file for bankruptcy. You may file for Chapter 7 or Chapter 13 bankruptcy. Both are different and serve different financial purposes. Chapter 7 bankruptcy will discharge (eliminate) most of your debt, but require you to pass a "means test" to qualify. Chapter 13 bankruptcy will allow you to keep most of your assets, and will not discharge your debts, but will require you to develop a repayment plan to pay your creditors off over a longer period of time.
Chapter 7 bankruptcies are much shorter and last only a few months compared with Chapter 13 bankruptcies. You will file a bankruptcy petition, meet with your bankruptcy trustee, meet with your bankruptcy attorney, and attend a 341 meeting of creditors. Once all of your debts and assets are established and confirmed, many of your debts will be discharged through the sale of your assets, or simply through the bankruptcy process. If you have debts that you need to be discharged (eliminated), this bankruptcy may be your best option. While the process may only take a few months, Chapter 7 bankruptcy will stay on your credit for up to 7 years.
Chapter 13 bankruptcy will take from 3 to 5 years to complete, as this time is used to repay creditors through a reorganization of debt. You do not need to pass a means test in order to qualify for Chapter 13 bankruptcy, and you will be able to hold on to most of your assets. If you want to keep your assets and pay your creditors over a longer period of time, Chapter 13 may be your best option. While a Chapter 13 bankruptcy allows you to repay your creditors over time, this means that it will take longer to move through the bankruptcy process, and the bankruptcy will also stay on your credit report for up to 7 years.
Let Us Help You Today 
Bankruptcy is a legally challenging and complex process. Visiting with an experienced bankruptcy attorney can help you determine what options are available to you, and what your best course of action regarding what type of bankruptcy to file would benefit you the most. Contact experienced Lehigh & Carbon County bankruptcy attorney Adam Weaver who can help you make the best decisions regarding bankruptcy for your unique financial circumstance. Call our legal team at 570-818-4888 or contact our office online for a free consultation today.
https://www.weaveresq.com/social-security-benefits-and-bankruptcy/