Understanding Some Basics About the Bankruptcy Automatic Stay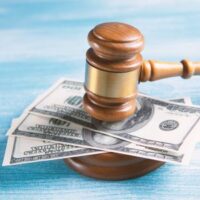 Unfortunately, many people struggling with overwhelming debt have to deal with creditor or debt collector harassment. Indeed, when you fail to pay back a creditor, they have the right to take action against you to get their money back. However, most creditors embrace unacceptable tactics when trying to get debtors to pay them what they owe them. For example, some creditors call debtors repeatedly with the intention to harass, abuse, or annoy anyone who answers the phone. Other creditors or debt collectors use obscene language or make false threats when speaking to debtors. The federal Fair Debt Collection Practices Act (FDCPA) statute prohibits such acts made by debt collectors. Also, in Pennsylvania, under state law, the Fair Credit Extension Uniformity Act (FCEUA) is against such behavior by original creditors.   Depending on the nature of the infractions, you may be able to commence a lawsuit against the creditor or debt collector.
Dealing with creditor or debt collector harassment can be an overwhelming experience. Such harassment can interfere with your ability to carry out day-to-day activities that you would otherwise carry out with ease. For example, when a creditor repeatedly calls you at work, you may find it hard to carry out your work with ease. Fortunately, debtors can also get relief from such experiences through something known as the "automatic stay," which is a provision in the U.S. bankruptcy law.
What Is the Automatic Stay?
As already mentioned, the automatic stay is a provision in the U.S. Bankruptcy law, specifically under Section 362 of the Bankruptcy Code. The automatic stay temporarily prevents creditors, debt collectors, and government agencies from pursuing or contacting third parties to pursue debtors for the money they owe. Once you file for bankruptcy in America, the automatic stay prevents creditors from trying to collect payments from you until the court proceedings are completed. Generally, the automatic stay goes into effect the moment you file for bankruptcy and lasts until the conclusion of your case.
After your Discharge Order is entered discharging the debt, then what is known as the Discharge Injunction applies which prohibits any further debt collection activities.  This is found in Section 524 of the Bankruptcy Code.
Automatic-stay provisions protect debtors against several actions. An automatic stay can stop, among other things;
Wage garnishments
Eviction proceedings
Vehicle repossessions
Court proceedings against debtors
Foreclosure proceedings
It is crucial for you to note that the automatic stay applies to businesses, individuals, and different types of bankruptcies. So, whether you file a Chapter 7 or Chapter 13 bankruptcy, you can enjoy the benefits of the automatic stay. However, you need to note that not all debts qualify for an automatic stay. Common examples of debts that are usually exempt from the automatic stay include child support and alimony payments. Therefore, you need to consult a qualified bankruptcy attorney to find out if the debts you have can allow you to enjoy the benefits of the automatic stay.
What if Someone Violates the Provisions of the Automatic Stay?
Just because the automatic stay has been created does not mean that every creditor will stop harassing you. Some creditors are very persistent. However, a creditor that willfully violates an automatic stay can face negative consequences. You can sue a creditor if they keep harassing you for payment even after the court has granted you the automatic stay protection. A creditor who violates the automatic stay can end up facing heavy fines and even punitive actions. If you find yourself in a situation where a creditor or debt collector violates the automatic stay, inform your bankruptcy attorney immediately.
Contact Us for Help Today
If you are dealing with creditor or debt collector harassment, filing for bankruptcy can offer you relief. To get help, contact an experienced Lehighton & Carbon County bankruptcy attorney at 570-818-4888 today to schedule a consultation.
Resource:
legis.state.pa.us/cfdocs/legis/li/uconsCheck.cfm?yr=2000&sessInd=0&act=7