Tips For Choosing The Right Bankruptcy Attorney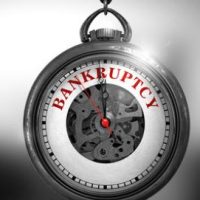 If you're having problems meeting your financial obligations, you have options. One popular option that can help you start over with a clean financial slate is bankruptcy. Depending on your circumstances, you might be qualified to file either a Chapter 13 bankruptcy or Chapter 7 bankruptcy. Regardless of which Chapter of bankruptcy you qualify to file, it would be best if you considered hiring an attorney. There are many risks that come with handling your bankruptcy case alone without legal help.
If you have decided to hire a bankruptcy attorney, it is crucial that you choose the right one. Because we want you to see a positive outcome in your bankruptcy case, we have put together the following tips to assist you in choosing the right bankruptcy attorney.
Don't Wait
It is human nature to procrastinate things. However, when looking for an attorney, you should avoid waiting if you want to find the right one. If you wait to start searching for a bankruptcy attorney, you may end up with limited options, which can increase your chances of choosing the wrong attorney. Additionally, when you wait to find a bankruptcy attorney, you deny your attorney enough time to adequately prepare your case.
Compile a List of Bankruptcy Attorneys To Evaluate
If you are looking to hire a bankruptcy attorney, you should prepare a list of attorneys you wish to evaluate. You can ask loved ones for referrals. You can also search online for attorneys near you and make a list.
Make Appointments With Several Bankruptcy Attorneys
So what next after you have your list of attorneys? After you put your list of attorneys together, schedule consultations with the attorneys. Even if you look at online reviews, do not make your final decision based on what you see online. The best way to find the right attorney is to talk to them. During your initial meeting with an attorney, ensure you observe several things. For example, how does the attorney treat you? Does the attorney advise you based on your circumstances?
Ask Questions
Before you meet with an attorney, take time to prepare a list of questions. Make sure you write down as many questions as possible. The more information you have, the better. The following are some questions you can ask a bankruptcy attorney during your initial consultation with them;
How many bankruptcy cases have you handled?
How much access will I have to you during my case?
Will I be working directly with you? If not, who will I be working with?
Can I talk to the person I will be working with?
What is the bankruptcy process like?
Take Time To Think About Which Attorney Is the Right One
Finally, take time to think about which of the attorneys is the right one. Take some days to think about your decision if you have to. Do not rush into making a decision. Remember, you are paying for the services, so you should take time to ensure that you are only paying for the best services.
Contact a Pennsylvania Bankruptcy Attorney Today
If you're considering filing bankruptcy and need the help of a qualified bankruptcy attorney, contact a Lehighton & Carbon County bankruptcy attorney at Adam R. Weaver, Esq.