Do I Really Need A Bankruptcy Attorney?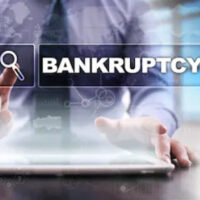 If you have been struggling with overwhelming debt and have finally decided to file for bankruptcy, the question you are probably asking yourself now is whether you should hire an attorney. Considering you are already in financial trouble, doesn't it make sense for you not to hire an attorney? Doesn't it make sense for you to represent yourself? The last thing you need is another expense, right? Well, wrong. You may think it is unwise to pay an attorney when you're already in financial trouble, but the truth is that failing to hire an attorney to help you with your bankruptcy case could end up costing you more in the end. Representing yourself during your bankruptcy case can make matters worse for you. Read on to find out more.
What Can Go Wrong if You Fail To Hire a Bankruptcy Attorney?
Indeed, you are legally allowed to file for bankruptcy without an attorney, which is known as filing pro se (representing oneself). However, it is advisable to hire a bankruptcy attorney. And this is not something that only attorneys recommend, as that would be biased. Even Courts recommend hiring a competent attorney to help you with your bankruptcy case. According to the Courts, it is advisable to hire a bankruptcy attorney because bankruptcy has long-term financial and legal consequences.
So, what can go wrong if you represent yourself in your bankruptcy case? Firstly, as a pro se filer, you will likely find it hard to understand and traverse the system because the bankruptcy code is notoriously complex. Secondly, you could end up filing the wrong type of bankruptcy. For instance, you could end up filing a Chapter 13 bankruptcy when you would benefit more from filing a Chapter 7 bankruptcy. Lastly, you could end up making a mistake on the bankruptcy paperwork and/or during the bankruptcy process.
Unfortunately, some mistakes can lead to devastating consequences.
What Happens if You Make a Mistake?
A mistake could ruin your bankruptcy case. For example, a mistake could lead to dischargeable debts not being discharged. For instance, this could happen if you fail to list all your debts. You could also ruin your bankruptcy case if you leave out forms, fail to file the necessary fees, or miss court dates. Depending on the mistake you make, your case could even be dismissed, leaving your financial situation just as bad as it was before.
Unfortunately, a mistake on your current bankruptcy can haunt you into the next. For example, if you file for bankruptcy right now and make a mistake resulting in your first case being dismissed, the next time you file bankruptcy, you might not be awarded the protection of the automatic stay.  You may be required to file a Motion to Reinstate the Automatic Stay in your second filing leading to an evidentiary court hearing to prove the basis of you filing a second time.
Another mistake you may run into is not adequately disclosing your assets or not properly electing your federal or state exemptions that may be applicable to your assets.  The Trustee could move to sell and liquidate your property if your assets are not properly exempt.  The Trustee could also pursue bankruptcy litigation to avoid preferences or transfers of property you may within two years before you filed for bankruptcy.  There is a great deal of planning to properly prepare a bankruptcy petition.
Additionally, depending on the mistake you make, you could end up suffering more consequences than just financial damage. For instance, suppose you misrepresent information intentionally when filling out the paperwork. In such a situation, you could end up being prosecuted for committing bankruptcy fraud.
Contact a Pennsylvania Bankruptcy Attorney for Legal Help
Bankruptcy can get you out of financial trouble and help you preserve your possessions. However, this is only possible if you handle your case correctly. An experienced Lehighton & Carbon County bankruptcy attorney at Adam R. Weaver, Esq. can help you with your bankruptcy case. Call us today at 570-818-4888 to schedule a consultation.
Resource:
law.cornell.edu/wex/bankruptcy_fraud#:~:text=Bankruptcy%20fraud%20is%20a%20white,form%20may%20also%20constitute%20perjury