Can I Go To Jail For Debt?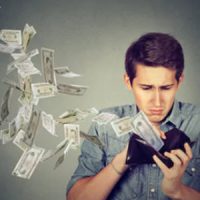 Debt is on the rise in America. Some of the common types of debt in America include student loans, credit cards, mortgages, home equity lines of credit (HELOCs), and auto loans. It was estimated that in 2021, the total personal debt in America was $14.96 trillion. According to research, 77% of American households have at least some type of debt. If you are among the many people struggling with overwhelming debt in America, you are likely feeling anxious and worried. You are likely asking yourself, "Can I go to jail for debt?"
So, can you go to jail for debt? You cannot go to jail for failing to pay ordinary debts. For example, you cannot go to jail for failing to pay credit card debts or student loan debt.   Generally speaking, the 13th Amendment of the U.S. Constitution outlaws what was formally known as the "Debtor's Prison" with the prohibition against slavery and involuntary servitude.
However, you can go to jail for failing to pay other special kinds of debts. For example, if you have failed to pay child support or taxes, you may have reason to be worried.
Situations Where You Can Go to Jail for Debt
If you deliberately choose to underpay or not to pay federal taxes and are charged and convicted of a tax-related crime, such as filing a fraudulent tax return, it could lead to a prison sentence. You could also go to jail for failure to pay child support. Under federal law, you could spend six months or twenty-four months in jail if you refuse to pay child support. In addition, you may be sent to jail for disobeying a court order to pay child support. Additionally, it is possible for you to go to jail if you fail to pay a court fine related to your debt.
You Can Be Jailed if You Fail To Appear for a Debtor's Examination
A debt collector is allowed to file a lawsuit against you to collect their money. Usually, creditors sue debtors hoping the court can grant them an order requiring a debtor to pay the debt. If a creditor sues you in court and the court enters a judgment against you, then that creditor becomes a "judgment creditor" can order you to come to court and answer questions about your finances and property by filing a Motion to Compel your Attendance.  The procedure where a "judgment creditor" orders a "judgment debtor" to come to court and answer questions about their finances and property is known as "debtor's examination." If you fail to show up for a debtor's examination and comply with a Court Order, then you could potentially  face jail time as a Court Sanction..
How Can You Protect Yourself?
There are some steps you can take to protect yourself in the event you have a debt you cannot repay. One of the steps you can take is filing for bankruptcy. Bankruptcy is a legal way to have many debts forgiven. It is a legal way to have debts re-arranged. Filing a Chapter 7 or Chapter 13 bankruptcy can help put you on the road to financial recovery. If you are in a situation where the debt you owe is more than you can handle, reach out to a qualified bankruptcy attorney to find out if filing bankruptcy could be an option for you.
Contact a Pennsylvania Bankruptcy Attorney Today
If you are struggling with overwhelming debt and would like to know if bankruptcy could be an option for you, contact an experienced Lehighton & Carbon County bankruptcy attorney at Adam R. Weaver, Esq. If it is not an option for you, we can help you evaluate other possible options.
Source:
newyorkfed.org/medialibrary/interactives/householdcredit/data/pdf/HHDC_2021Q2.pdf