Some Basic Information About The 341 Meeting Of Creditors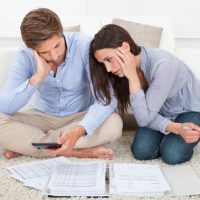 When you file for bankruptcy, there are several steps you must complete before your bankruptcy case is finalized. One of the most crucial steps you must complete when filing for bankruptcy is attending the 341 meeting of creditors. Below, we explain the purpose of the 341 meeting of creditors and what happens during this meeting.
What Is the Purpose of the 341 Creditor Meeting?
The objective of a 341 meeting may depend on the bankruptcy chapter filed. However, some things occur in all 341 meetings. First, during a 341 meeting, the bankruptcy trustee verifies the debtor's identity. Second, the trustee asks the debtor several questions about their petition. Third, at a 341 meeting of creditors, creditors can ask the bankruptcy filer questions. However, seldom does this happen.
Verifying a Debtor's Identity
Bankruptcy trustees use photo IDs and proof of Social Security Number to verify the identity of bankruptcy filers. So you should bring a photo ID issued by the government to your 341 meeting of creditors. For example, you can carry your driver's license or state ID. Also, remember to bring documents that verify your Social Security Number, such as a tax return or W-2 form.
Questions From the Bankruptcy Trustee
Most of the questions the bankruptcy trustee will ask you during the 341 meeting of creditors will be geared toward confirming that the information in your petition is accurate and will be "yes" or "no" questions. But if the trustee needs additional information, they will ask questions about that too. The following are examples of questions trustees ask debtors during the 341 meeting of creditors;
Is this your signature on the petition?
Did you and your attorney review everything?
Are all your assets listed?
Are all your debts listed?
Is all the information in your petition accurate?
Have you ever filed for bankruptcy before?
Do you understand this is a repayment plan? (In the case of a Chapter 13 bankruptcy filing)
If the bankruptcy trustee asks you a question you don't understand, you are allowed to ask for clarification from them or your attorney.
If you've filed a Chapter 13 bankruptcy, the bankruptcy attorney will review your plan with you and your attorney. If they spot any issues with your payment plan, they will ask your attorney to correct them. Also, the trustee will inform you if you need to present additional documentation for your Chapter 13 repayment plan to be confirmed.
What Happens at the 341 Meeting?
As already mentioned, at the 341 meeting of creditors, the bankruptcy trustee will ask you several questions. But, before you start answering questions, you must take an oath. By taking an oath, you promise to tell the truth. Telling a lie at the 341 meeting of creditors is considered perjury, a punishable crime. You don't have anything to worry about as long as you are honest. And if you realize during the meeting that you accidentally said something incorrect or left out some information, let the trustee know immediately.
Contact an Experienced Lehighton & Carbon County Bankruptcy Attorney
Do not hesitate to contact our Lehighton & Carbon County bankruptcy attorneys during any part of the bankruptcy process. We are prepared to help you every step of the way.