Life After Bankruptcy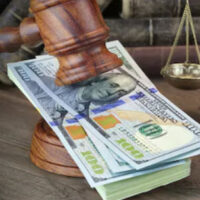 Making the decision to declare bankruptcy is oftentimes a difficult one. The scar of bankruptcy is left on your credit history for several years, and if you are considering, or have just declared bankruptcy, you may wonder how to regain your financial health after the process. Chapter 7 bankruptcy will wipe out most of your debt, but leave you with few assets, while Chapter 13 bankruptcy will allow you to keep most of your assets, but require you to repay your creditors on a repayment plan lasting several years. You can reform your credit score and establish a pathway to a strong financial future after bankruptcy if you follow these steps.
Create a Financial Budget  
Before you do anything else after bankruptcy you will need to immediately create a financial budget. Your credit score and your credit report will take a strong hit after a bankruptcy, but it will begin to heal quickly if you take intentional and proactive steps to heal it.
Learn to live within your means, create a budget where you do not spend more than you earn, and always have savings put away every month. Create a plan that you can stick to every month, and you will begin to build a fiscally responsible and healthy lifestyle. Unfortunately, many people declare bankruptcy more than once in their lives due to their inability to create a financial budget. If you are unsure how to do so, contact a financial planner, or there are free resources available online.
Obtain a Secured Credit Card  
You will have to rebuild your credit after a bankruptcy. Oftentimes, credit card companies are reluctant to give a person who just declared bankruptcy any amount of credit. However, you may be able to obtain a secured credit card. These accounts allow you to put money in and then spend it, similar to a debit card. Over time, you may earn the right to have a small amount of credit. Begin to use it and pay it off in a timely manner every single month. These actions will help you rebuild your credit score quicker.
Credit Report 
Your credit report not only will give you your personal credit score but also list all your creditors, debts and bankruptcies. You should check this as often as possible to ensure that the information on your credit score is correct. You may pull your credit score from all three credit bureau's each year for free. However, if you can afford to pay for the option to continually track your score at all times, this may prove beneficial to ensure nothing incorrect appears on your credit report and causes further damage to your credit score. Additionally, you will be able to see your credit score improve consistently over time as you work to gain stronger financial health.
Let Us Help You Today
If you are considering bankruptcy, or have just declared bankruptcy, you should begin the process to rebuild your credit and secure a stronger financial future. Lehighton & Carbon County bankruptcy attorney Adam Weaver can help you explore all of your bankruptcy options, and help you with the best tactics to ensure a fresh start after bankruptcy. Call 570-818-4888 or contact our office online for a consultation.
Resource:
uscourts.gov/services-forms/bankruptcy/bankruptcy-basics
https://www.weaveresq.com/how-a-bankruptcy-affects-your-credit-score/