Can I Buy a House in Lehighton & Carbon County After Filing Bankruptcy?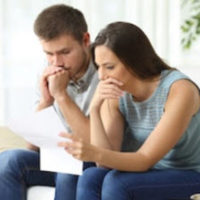 According to the U.S. Department of Housing and Urban Development (HUD), owning a home is a part of the American dream. But what happens when you file bankruptcy? What about when you've experienced a foreclosure in the past? You may be wondering how you can achieve the American dream and secure a home for yourself and your family in the future.
Many people living in Lehighton and Carbon County make the mistake of missing out on a clean start in life because of their fears surrounding homeownership. Don't let this be you. Below are some ways bankruptcy may affect your ability to secure a home.
Your Credit Report
As you may suspect, after filing bankruptcy your credit score will decrease. But how much it will decrease depends on your entire credit profile, according to FICO's website. Although a Chapter 7 bankruptcy will remain on your credit report for 10 years, the effect of the bankruptcy will lessen over time.
Yes, You Can Buy a Home After Bankruptcy
You can purchase a home after bankruptcy. It may stay on your credit report for a long time, but this does not mean you have to wait until the 10 years pass to buy a house. The ability to buy a home largely depends on the type of loan you pursue and your ability to reestablish your credit successfully.
Home Loans After Chapter 7 Bankruptcy
Getting a home loan and securing a mortgage after bankruptcy or foreclosure may be difficult, but all is not lost. Having patience is necessary as there is a waiting period for each loan type. According to an article by Lending Tree, the waiting periods begin once the bankruptcy is discharged or dismissed. The waiting periods include:
This is known as the FHA's "seasoning" period.
The VA considers your credit score to be re-established when you have 2 years of clean credit after a bankruptcy.
However, according to an article from the USDA, if you can prove that the bankruptcy was not due to the inappropriate use of funds, you may qualify for the "Exceptional Circumstances Exception." This allows you to apply only after 12 months for a loan.
4 years or more for a conventional loan.
For example, Fannie Mae requires 4 years from the discharge or dismissal date of the bankruptcy.
Ways to Reestablish Your Credit After Bankruptcy
After filing bankruptcy, you must be strategic about re-establishing your credit. Because you're basically starting over with no credit at all, it's important to establish good credit history wisely. By obtaining the following, you will be on your way to re-establishing your credit and securing a home loan:
Check your credit yearly, if not more often
Pay the bills you have, on time
Use Experian Boost to allow your cell phone bill and utilities to be reported
Get a secured credit card
Get an auto loan
Establish a budget
Continue financial literacy and gain knowledge to practice smart habits
Know Someone Who is Afraid of Filing Bankruptcy in Lehighton & Carbon County? Contact a Bankruptcy Attorney Today.
If you or someone you know is considering filing bankruptcy but is afraid of the impact it will have on your dream to own a home someday, contact Lehighton & Carbon County bankruptcy attorney Adam Weaver. He will work with you to explore your bankruptcy options and be by your side every step of the way. Call 570-818-4888 or contact our office online for a consultation.
Resources:
experian.com/blogs/ask-experian/introducing-experian-boost/
usdaloan.org/how-to-get-a-usda-mortgage-after-bankruptcy/
lendingtree.com/home/mortgage/qualifying-for-a-mortgage-after-bankruptcy/